Discover the Beauty of YOur Outdoors
Farmington Hills Fire Pits Company
Designing and building your new fire pit
Fire pits are a popular hardscaping feature that can add warmth, ambiance, and functionality to your outdoor space. At White Maple Landscaping, we offer custom fire pit design and installation services using a variety of materials, including hardscape pavers.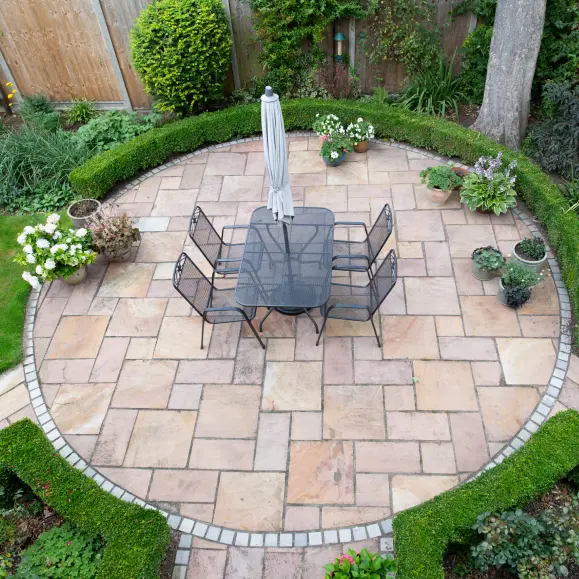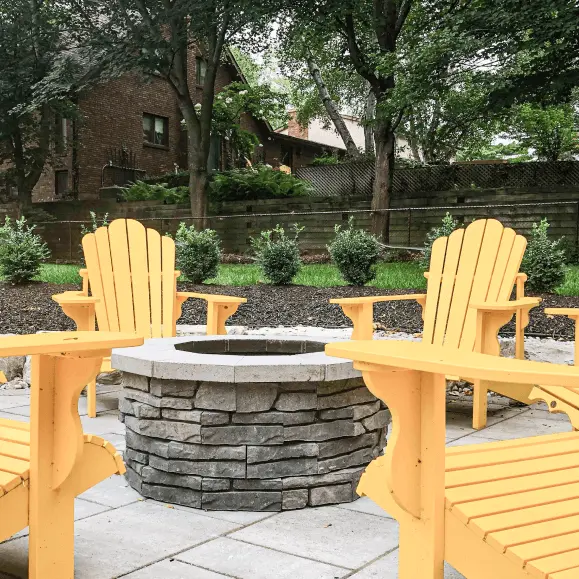 Adding a fire pit to your backyard
Here are some reasons why you might want to consider adding a fire pit to your outdoor space:
Extend outdoor living season: With a fire pit, you can enjoy your outdoor space well into the cooler months. Gather around the fire with family and friends, roast marshmallows, and stay cozy and warm.
Enhance ambiance: A fire pit can add a beautiful and calming ambiance to your outdoor space. The flickering flames, crackling sounds, and warm glow can create a relaxing and inviting atmosphere.
Increase property value: Adding a fire pit to your outdoor space can increase the value of your property. It is an attractive feature that can appeal to potential buyers if you decide to sell your home in the future.
Versatility: Fire pits are versatile and can be used for a variety of purposes. They can be used for cooking, entertaining, or simply as a focal point in your outdoor space.
Types of fire pits used in Farmington Hills
When it comes to choosing the right hardscape pavers for your fire pit, there are several options to consider. Here are some popular types of hardscape pavers for fire pits:
Natural Stone Pavers: Natural stone pavers, such as flagstone or bluestone, can create a rustic and natural look for your fire pit. They are durable, long-lasting, and can withstand extreme temperatures.
Concrete Pavers: Concrete pavers are a popular choice for fire pits due to their affordability and versatility. They can be molded into a variety of shapes and sizes and can be dyed to match any outdoor space.
Brick Pavers: Brick pavers are a classic choice for fire pits, adding a timeless and traditional look to your outdoor space. They are durable and heat-resistant, making them a great option for fire pits.
Choosing the Right Hardscape Pavers for Your fire pit Project
At White Maple Landscaping, we can help you choose the perfect hardscape pavers for your fire pit, based on your design preferences, budget, and functional needs. Our experienced landscapers will work with you to design and install a custom fire pit that complements your outdoor space and adds value to your property.
In addition to fire pits, we offer a wide range of hardscaping services to enhance your outdoor space, including patio design and installation, walkway construction, retaining wall installation, and more. Contact us today to schedule a consultation and transform your outdoor space with hardscape pavers and features.