Discover the Beauty of YOur Outdoors
Farmington Hills Leaf Cleanup Company
We Can help with your leaves
Fall is a beautiful time of year in Farmington Hills, MI, with the changing leaves creating a colorful landscape. However, those same leaves can become a nuisance when they start to fall and cover your lawn and landscape. That's where leaf cleanups come in.
At White Maple Landscaping, we offer leaf cleanup services as part of our seasonal maintenance package. Our team of professionals has the experience and tools necessary to tackle any size leaf cleanup project.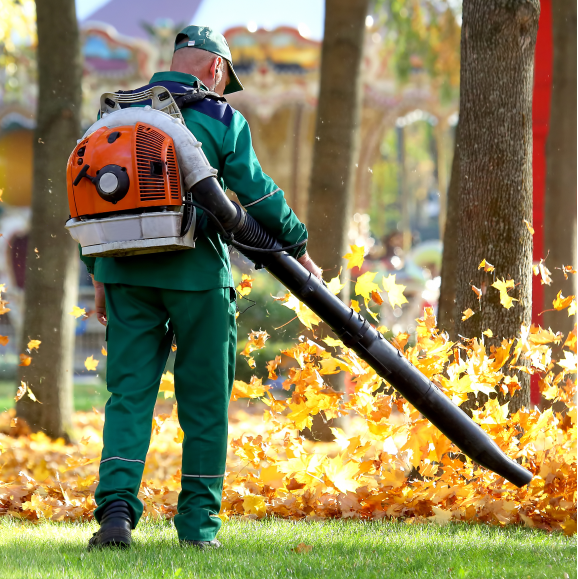 Leaf cleanups can be a time-consuming and labor-intensive task, but they are essential for maintaining the health and beauty of your landscape. If you need help with leaf cleanups or other seasonal maintenance tasks, contact White Maple Landscaping. Our team of experts can handle all of your landscaping needs and help keep your landscape looking its best year-round.
Leaf cleanups are an essential part of seasonal maintenance for your landscape. Here are some tips to help you tackle this important task:
Schedule the cleanup – Plan to do your leaf cleanup once the majority of the leaves have fallen. This is typically in late October or early November in Farmington Hills. Don't wait too long, or the leaves can become matted down and harder to remove.
Rake the leaves and debris – Use a rake to gather the leaves and

hedge limbs

into piles. You can also use a leaf blower to make the job go faster. Make sure to rake the leaves off of your lawn and landscape beds, as they can smother your grass and plants if left in place.
Bag the leaves – Once you've gathered the leaves into piles, bag them for disposal. You can use biodegradable bags or reusable containers. If you have a large amount of leaves, consider hiring a landscaping company like White Maple Landscaping to remove them for you.
Compost the leaves – If you have a compost pile, consider adding the leaves to it instead of throwing them away. Leaves make an excellent source of organic matter for your garden and can help improve soil quality.
How White Maple LAndscaping Can Help
When you hire us for your leaf cleanup needs, we'll work with you to schedule the service at a time that's convenient for you. We'll then use specialized equipment, such as leaf blowers and rakes, to gather the leaves into piles and remove them from your lawn and landscape beds.
We understand that proper disposal of leaves is important to our clients and the environment. That's why we offer options for bagging the leaves for disposal, as well as composting them for use in your garden or landscape beds.
In addition to leaf cleanup services, we offer a variety of other seasonal maintenance services to keep your landscape in top shape year-round. Our team can help with snow removal, pruning, and monitoring for damage caused by winter weather.
At White Maple Landscaping, we pride ourselves on providing high-quality and reliable services to our clients in Farmington Hills, MI. Our team is dedicated to ensuring your complete satisfaction with every job we do.