Discover the Beauty of YOur Outdoors
Farmington Hills Outdoor Lighting Company
Light Your Outdoors The right way
Outdoor lighting has become an increasingly popular feature in landscape remodels, and for good reason. Not only does it add a beautiful touch to your property, but it also provides many practical benefits.
Welcome to White Maple Landscaping, your trusted partner for all your landscaping needs in Farmington Hills, MI. Our team of expert landscapers is dedicated to transforming your outdoor space into a beautiful and functional oasis that you can enjoy day and night. In this blog post, we'll be talking about the benefits of outdoor lighting and how it can enhance your outdoor living experience.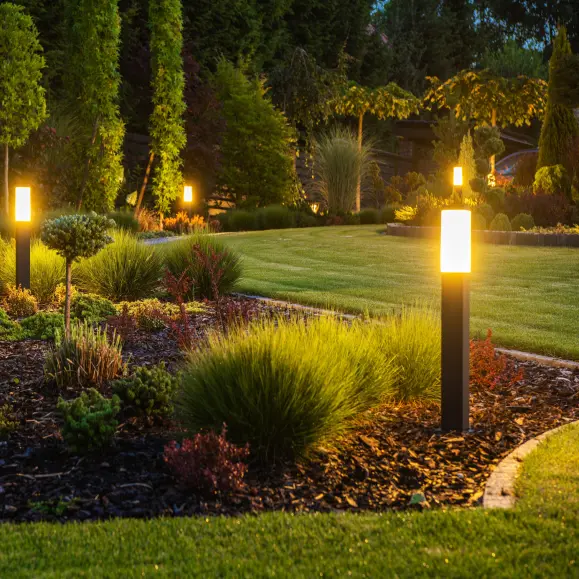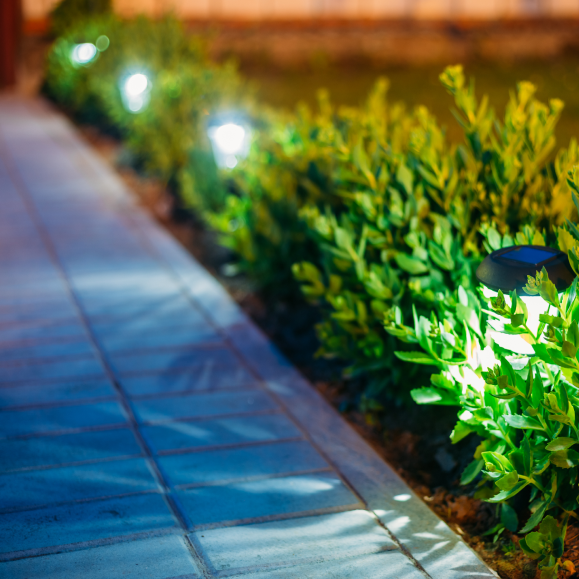 reasons to add outdoor lighting to your yard
Outdoor lighting can increase the safety of your property by illuminating dark areas and preventing accidents. A well-lit walkway, for instance, can prevent slips and falls. With our high-quality outdoor lighting systems, you can enjoy peace of mind knowing that you and your loved ones are safe.
Outdoor lighting can also serve as a deterrent to potential intruders. A well-lit property is less likely to be targeted by burglars, as they prefer to operate in the shadows. Our lighting systems are strategically designed to provide maximum visibility while minimizing glare, making it easy for you to keep an eye on your property at all times.
Outdoor lighting can add a beautiful and dramatic touch to your landscape. With the right lighting design, you can highlight your favorite plants and features, creating a stunning visual effect. At White Maple Landscaping, we believe that every property is unique, and we take great pride in creating custom lighting designs that enhance the natural beauty of your outdoor space.
Outdoor lighting is a valuable investment that can increase the resale value of your property. It's an attractive feature that many homebuyers look for when searching for a new home. By investing in outdoor lighting, you're not only enhancing your current living experience, but you're also investing in your property's future value.
White Maple Landscaping can help with your outdoor lighting
At White Maple Landscaping, we specialize in creating custom outdoor lighting designs that fit your specific needs and preferences. Whether you're looking for accent lighting for your trees, pathway lighting for your walkways, or patio lighting for your outdoor living space, we have you covered. Our team of skilled professionals will work closely with you to design a lighting plan that meets your budget and exceeds your expectations.
We use only the highest quality lighting fixtures and components to ensure long-lasting durability and performance. Our landscape lighting systems are energy-efficient, environmentally friendly, and easy to maintain. We also offer a variety of lighting options, including LED, low-voltage, and solar-powered lights, so you can choose the option that best suits your needs.
In addition to our outdoor lighting services, we also offer a range of other landscaping services, including lawn care, tree trimming, mulching, and more. We are committed to providing exceptional service and exceeding our clients' expectations every step of the way.
At White Maple Landscaping, we believe that your outdoor space is an extension of your home, and we are dedicated to helping you make the most of it. Whether you're looking to add outdoor lighting, create a new landscape design, or simply maintain your existing property, we are here to help. Our team of experienced landscapers has the knowledge and expertise to bring your vision to life.
If you're looking for a reliable and experienced landscaper in Farmington Hills, MI, look no further than White Maple Landscaping. Contact us today to schedule a consultation and learn more about how we can help you transform your outdoor space.